Advantage Tech Inc.

HR Services, Career Transition, and Executive Coaching since 1980
Home >
Calgary's Complete Human Resource Services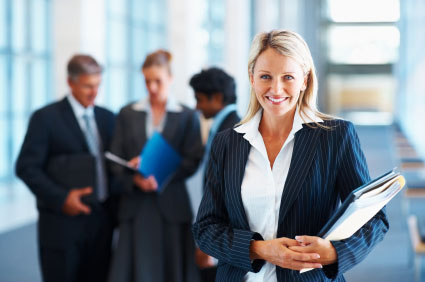 Today, both corporations and individual employees operate in a talent-based economy with global implications.

Our Focus is on Career Transition Counselling (which we pioneered in Calgary, 35 years ago), Executive Coaching, and Executive Resume Reviews.

For companies, we also provide a range of HR consulting services, HR outsourced services, management assessment, and present HR-related workshops.

Advantage Tech Inc. and its Principal, Samuel L.Travis, J.D., LL.M., CHRP pioneered Career Transtion Counselling services in Calgary. Originally, to the Oil & Gas sector and, subsequently, to a wide variety of industries and government entities. Over the years, AdvantageTech has also expanded its offering of Human Resources consulting services.

Advantage Tech Inc. is headquartered in Calgary, and with affiliates and associates with offices in Vancouver and Toronto, as well as around the USA and Mexico.



For the convenience of individual clients, and for corporate clients wishing to process payments electronically, we can now invoice and accept payments via PayPal. We also use PayPal to securely process payments from major credit cards.


Our Services
Corporate
HR Services
Career Transition
Counselling
Executive &
Management Coaching

For the company and
its HR professionals

For those transitioning
from the company

For up-and-coming managers,
executives, & entrepreneurs
Career Transition
Career Transition Programs including career counselling, career planning, career coaching and mentorship are available to all employees on an individual basis. Leading edge technology in career assessment and planning is also available. We provide high quality search tools to clients on our in-house Intranet, accessible from any Internet computer around the world.
Coaching & Mentoring
Professional Business Coaches are Strategic Business Partners that facilitate enhanced business results. Some Advantage Tech Inc. Business Coaches are also qualified as Mentors that provide advice, guidance and support for the purpose of personal, professional, spiritual or life growth showing their protégés "the ropes". Other ATI Business Coaches are also qualified as Life Skills or Personal coaches that collaborate with their clients in an interactive working partnership to assist the coaches in clarifying life expectations. Our coaches are supported by state-of-the-art industrial and psychological assessment tools including 360 Degree Feedback technology If you as an individual, or as a corporation, do not ensure that your expertise and human capital is being utilized to add value to a person, project or company, you are at risk of becoming economically extinct in the marketplace. One of the best ways to leverage individual and corporate talent and thereby maximize economic value is to engage a Professional Business Coach; and where appropriate, support such coach with Lifeskills and Mentoring capability.

HR Services
We provide a number of services to HR departments and HR professionals to help them better serve their companies. These services include Management Assessment and Development, Training & Development Workshops, Executive Search and Recruitment Support, and a variety of Outsourced HR Services
Our Mission
Our purpose is to increase productivity in public and private organizations through the provision of services and systems which result in the efficient and effective utilization of every organization's most valuable resources-its people and their UNDEVELOPED POTENTIAL. We do this by ensuring that our systems and services are practical, simple and state-of-the-art in quality by blending constant advances in human resource technology with bottom-line business needs.


Our Consulting Philosophy
The key to our corporate success can be summed up in one word-"ownership". We don't do things to people; we work with them as partners in achieving their goals. This "joint-venture" approach permits us to integrate our clients' accumulated knowledge of their own business with our unique problem-solving process to develop high quality, actionable solutions. We know that we can never know our clients' business as well as they know it, so what we offer is not simply expert advice, but the skills and resources to move from "problem" to "solution" to "action plan". That is why it works, and why our philosophy is to do whatever it takes to make our clients successful. Their success is the yardstick of our own success.
Testimonial
...you were a great support who contributed to my staying focused and to maintaining my self esteem and dignity. I was feeling very inadequate and unworthy of ever gaining employment at a similar level.
Brian McLane
2004




100 percent that fully utilize our Career Transition Programs are successful. WE GUARANTEE IT!



| | | | |
| --- | --- | --- | --- |
| Visit/Share/Like/Follow our Social Media | | | |