About Us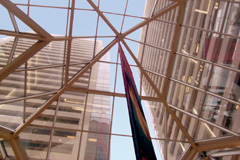 Advantage Tech Inc. and its Principal, Samuel L.Travis, J.D., LL.M., CHRP have provided Career Transtion Counselling services since 1982. Originally, to the Oil & Gas sector and, subsequently, to a wide variety of industries and government entities. Over the years, AdvantageTech has also expanded its offering of Human Resources consulting services.

It has earned a reputation of providing solutions that are unique, practical and always on the leading edge to clients in both the private and public sectors. Clients range from those in the earliest start-up phase to well established organizations. The role of The Advantage Tech Group varies accordingly, from facilitator for managed growth and development to catalyst for change.

Advantage Tech Inc. is headquartered in Calgary, and with affiliates and associates with offices in Vancouver and Toronto, as well as around the USA and Mexico.